Bonjour and welcome to the wonderful city of Paris, France. Known worldwide as the city of love, Paris is the desired location for honeymooners and those looking for a bit of romance. From scenic walks along the Seine River to ascending the Eiffel tower, there is certainly a lot to do in this city rich in history. Here is a list of must go places to check out on your trip through Paris whether it be your first visit or returning.
The Louvre: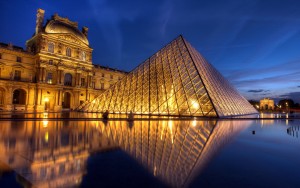 One of the largest museums in existence, The Louvre boasts
one of the best collections of art including Leonardo Da Vinci's Mona Lisa and an extensive collection of Egyptian artifacts. Visitors first enter the museum by descending under the glass pyramid and can either grab a free museum map and/or a headset to explore on their own or join any of the guided tours.
One of the true icons of the city, a visit to Paris is not comp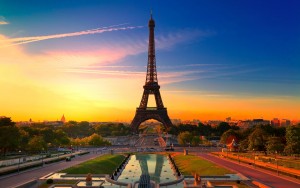 lete without ascending this impressive landmark. Standing an impressive 984 feet, The Eiffel tower first began construction on Jan. 28, 1887 under Gustave Eiffel and his company and became open to the public on March 31, 1889. Locals and tourists alike flock to the tower year round so expect to wait one to two hours in line to reach the first of two elevators. One of the best times to get in line would be around 4 p.m. to reach the top in time to witness a beautiful sunset. Did mention champagne is available to purchase at the top level?
Notre-Dame de Paris: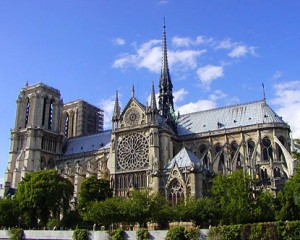 Also known as the Notre-Dame Cathedral, this prime example of French gothic architecture deserves a look if time permits. Standing 315 feet, this cathedral boasts gargoyles and impressive stained class installations which was the inspiration for Victor Hugo's novel The Hunchback of Notre-Dame.