According to Daily News, news regarding Supreme Court sub judicecannot be tampered with – or rather, completely ignored — in specific cases.
"No guidelines can be framed across the board to regulate media reporting of sub-judice matters," said Chief Justice of New Dehli, S.H. Kapadia,  "Finding an acceptable constitutional balance between free press and administration of justice is a difficult task in every legal system."
Unlike the U.S. Constitution's First Amendment, freedom of speech is notprotected for the people of New Delhi. Any type of free speech in New Dehli that may infringe on others' public rights is subject to be questioned, investigated, and qualified as lawful or unlawful under the courts' scrutiny.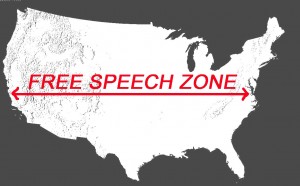 "Right to freedom of expression under the First Amendment in the US is absolute which is not so under the Indian constitution in view of such right getting restricted by the test of reasonableness and in view of the heads of restrictions under Article 19(2)," said a New Delhi Judge.
Though the courts of New Delhi seem to be aware of the limitations of social/judicial media, they are not adverse to the potential of fill political and religious freedom of speech.