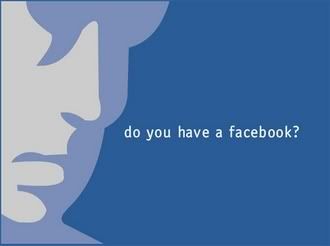 "In your face!" "Oh dude you should have been there she fell flat on her face!" "Have you checked your Facebook yet today?"
CNN Money. com annunced Tuesday night the Facebook is getting closer to  winning the "face" trademark, causing some people to fret.
Does this mean that every time I say "face" I owe Facebook money? The answer is no.
This means that Facebook has spent at least the last five years, since 2005 when they first filled for the trademark "face,"  to establish themselves and maintain their brand image.
The trademark will mean that other social websites cannot use "face" in their names, so no "inyourface.com" social networking site. Facebook is simply trying to make sure that others do not freeload off their hard work of establishing themselves.
And in the meantime Facebook has not been sitting back allowing others to enjoy profits off a similar name. In August, Facebook filed suit against the start-up sit Techbook.com — a site claiming to be merely a teachers community.
Currently Facebook is battling it out with parody site Lamebook.com which contains the "funniest and lamest of Facebook." However, their similar name and logo have caused Facebook to take action and already the parody site has been forced to shut down their Fan Page.
What people seem to be missing, or not understanding, is that Facebooks trademark on "face" will only apply to online socialnetworking sites and other online sites. It is nothing new, and will only be stopping future battles from happening. Aside from Teachbook.com and Lamebook.com, Facebook also forced a travel
site originally called "PlaceBook" to change its name to "TripPlace" this past summer.  [For more on that case and the companies "new name" click HERE.]
Simply put, Facebook's possible future trademark on "face" just means you should not plan on making a social networking site in the future with face (or book) in the name — go ahead and be creative on your own.
under:
Uncategorized
Tags:
brand
,
branding an image
,
CNN
,
cnnmoney
,
do you have a facebook?
,
Facebook
,
facebook trademarks 'face'
,
Facebook vs. Lamebook
,
Facebook vs. Placebook
,
facebook vs. teachbook
,
facebook.com
,
gioia
,
gioiahm
,
image
,
in your face
,
lamebook
,
lamebook.com
,
parody site
,
placebook
,
placebook.com
,
teachbook
,
teachbook.com
,
the funniest and lamest of Facebook
,
trademark face
,
tripplace
,
what does facebooks trademark on face mean?