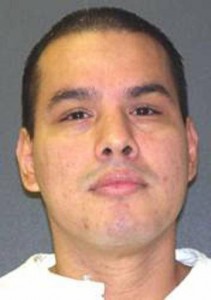 Pablo Lucio Vasquez was executed on Wednesday of last week for the slaying of a 12 year old boy in 1998. Not only did he slaughter this boy, but he drank his blood too! Vasquez told Texas police that he was drunk and high when it happened. He also said that there were voices in his head telling him to kill the boy and then to drink the blood as a sacrifice offering for Satan.
So what exactly happened?
Vasquez and his cousin were at a party the night of the murder (April 18, 1998), when he struck the victim in the head with a piece of pipe and a shovel. The 12 year old was buried behind a residence and Vasquez took a ring and a necklace from him.
When asked if he had a final statement, Vasquez told his relatives that were watching for the window that he loved them and then thanked them for being there. He then turned to the victim's family and said, "I'm sorry to David's family. This is the only way that I can be forgiven. You got your justice right here."
After receiving a lethal dose of pentobarbital, he said "see you on the other side" and died 24 minutes later.