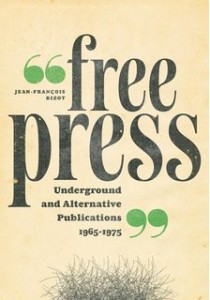 In the wake of the countercultural sentiments of the 1960s, a group of local papers whose objective was to give new ideas a voice in print formed a network known as the Underground Press Syndicate, or UPS.
The organization represented an effort to unite even the smallest and newest of papers to freely publish their thoughts and ideas, and gave writers a network to use in order to educate themselves and the masses on the issues of the day in an open setting. Papers included in the UPS spanned the country and notably included The Fifth Estate, The Berkeley Barb, The Rag, East Village Other, and the Los Angeles Free Press.
UPS sponsored conferences throughout the country and encouraged the exchange of ideas among its members at such events. Criteria for membership simply included allowing other UPS members to reprint content, have access to subscriptions of an individual publication, and listing the contact information of other UPS members in their paper.
Publications included in the UPS focused on a wide variety of social issues and made a special effort to include support for the women's liberation movement as it grew throughout the decade. Although these papers were clearly driven by opinion and diversity of thought as opposed to straight reporting, the network of contact information and reprinting agreements mirrors that of a wire service but for smaller, more dogmatic papers. According to historian Abe Peck, the UPS and the rise of the alternative press in conjunction to counterculture itself "represent[s] the participatory democracy, community organizing and synthesis of politics and culture that the New Left of the midsixties was trying to develop."