A huge Redskins loss made one radio personality famous across the media mediums.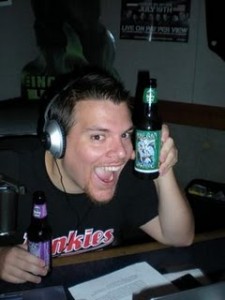 One of the host of the LaVar and Dukes show (106.7 The Fan), Chad Dukes, has made himself famous over the last few weeks because of a huge rant he had on the air.
Dukes has been a big Radio name for The Fan as well as with his own shows.  He is well known for sports fans and now all media.
His rant was so infamous it was aired on Television news and posted all over the internet.
His Rant is now one of the most famous rants at the station and possibly in radio.
This is just one example of how powerful Radio can be!
It also shows how the media mediums can intertwine. What started as a radio rant made its way all over the internet and also onto television.