I will admit it; I was a late-comer to Twitter. I still don't use it to post my own tweets, but it fascinates me to read. Being obsessed with celebrity culture, I've been most drawn to Twitter's most famous tweet-o-philes. I started with Ashton Kutcher (@aplusk), moving on to John Mayer (@johncmayer), and then comedians such as Michael Ian Black (@michaelianblack) and Sarah Silverman (@SarahkSilverman). I was looking for funny entertainment — nothing more, nothing less.
At first that's what I got. But then, like the third season of any given Real Housewives of whatever city/county/state, I began noticing self-promotion took over. I followed the guys and gals from "The Jersey Shore" because I wanted to live vicariously through Mike "The Situation" and JWoww. All I got from them were advertisements for clothing lines, cosmetics, and special projects. I tried adding my favorite actors from television, hoping for snippets on what was coming next in their shows. Again, it was pure self-promotion.
I began wondering if that was what Twitter was really all about? Was it simply a self-serving machine to promote consumerism, consumption, and selfishness? Even if I was just reading my friends' posts, they were still only talking about themselves. I found myself pressing the unfollow button time and time again until I was left alone with my celebrities.
There had to be more to life on Twitter.
I started poking around and found news sources like The Washington Post (@washingtonpost) and CNN (@CNN), Reuters (@reuters) and The Huffington Post (@HuffingtonPost). I started to realize that I was actually reading the news again thanks to Twitter.
I would never call myself the most informed when it comes to current events and news, but suddenly I was using their links to read the paper online. I was able to create my own newspaper based on the stories that interested me the most. Twitter has become that for many people. It's not just a place to talk about yourself anymore. It's more than the sum of its users.
@stevenbjohnson wrote a story about Twitter for Time Magazine and how it will change the way we live (in 140 characters or less). In it, he came to the same conclusions about news, saying Twitter "will lead to more news diversity and polarization at the same time: your networked front page will be more eclectic than any traditional-newspaper front page…".
Uprisings have been organized through Twitter. The Occupy Wall Street movement has taken off and people across the world can have a sounding board to discuss it, and even make fun of it.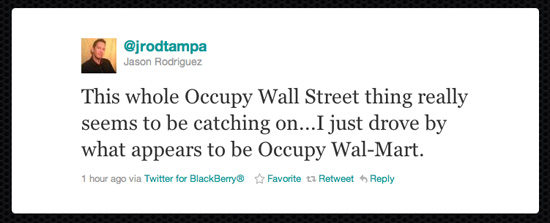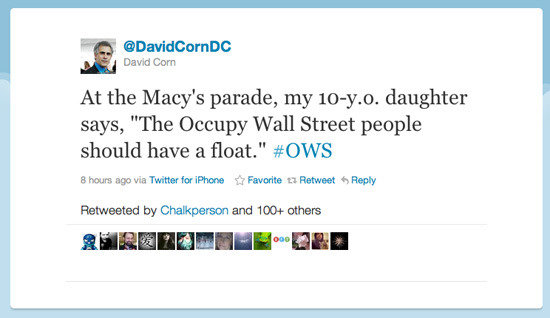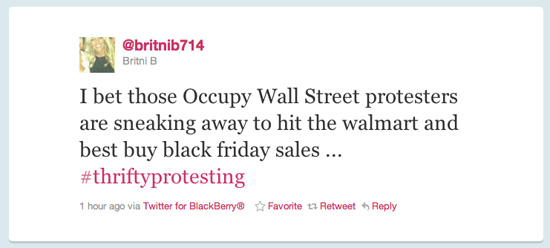 Everyone has their say on Twitter. I guess that's also part of its charm. There are millions of voices speaking at the same time and maybe, just maybe yours will be heard (or read). We are all reaching out with that hope. But then again, that just circles back to my first point about Twitter and how self-centered it makes us all. Celebrities aren't even making their own tweets anymore. Anyone with social media experience can be hired by Charlie Sheen or yes, even Ashton Kutcher. Maybe it IS time to start tweeting.