Ida B. Wells was a prolific activist and muckracker who used her journalistic abilities to expose the brutal lynchings of African Americans in Memphis, Tennessee that were tragically common in the late 1890s.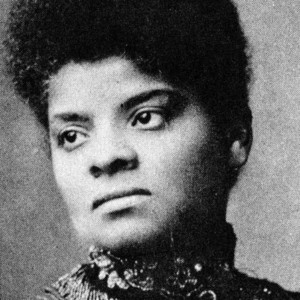 Living in a segregated, post-slavery society, Wells experienced discrimination herself that inspired her to write about the struggles of African Americans at the time. She taught in an all black school and was a vocal advocate for the improvement of their conditions. While teaching she also served as a journalist and publisher of the papers Memphis Free Speech and Highlight and Free Speech, both of which she owned.
After a well respected and accomplished businessman in Memphis was taken from prison and murdered in a lynch mob for defending his store from white vandals, Wells took up the anti-lynching. She published articles in her own papers and others across the south. She even traveled to England to expose the horrors of lynching to the rest of the world through her writing and speaking.

Back in the States, Wells published an investigative piece on lynching in the New York Age, reaching audiences outside of the south. Wells went on to publish a book called A Red Record,  which served as a compilation of all her writings and investigations on the topic. As the founder of the of the National Association of Colored Women, she led a crusade to reform the treatment of African Americans, specifically with regard to lynching and other forms of brutality, to President McKinley.
Wells died in 1931 but left behind a legacy of newspapers, pamphlets, books and articles that utilized the printed word and the art of muckracking to enact social change in her community and throughout the country.