It's finally here. Election Day is Tuesday.
The 2012 Election will commence this Tuesday in what may be our nation's biggest decision. The campaign between Romney and Obama has been blazing for months now. It has seen some of the most important and largest issues in history, as well. Abortion, Obamacare, and the economy have all been huge factors this election season. It all leads up to Tuesday. The biggest story of the year, and maybe even the century.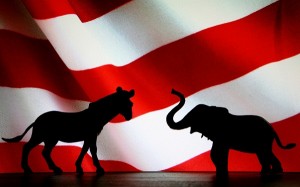 Both candidates have been rallying, and will continue to rally until the very end. Romney will be in Fairfax on Monday for one last attempt at swinging Northern Virginia in the GOP's favor. Obama will be in the midwest on Monday, rallying his way back to Chicago for election day.
Not only is this election probably the biggest in the history of the United States, but it may be one of the closest as well. Ohio — a top battleground state — is currently showing a tie between the candidates at 49% each. This is yet another reason why the election is such a big story. Tuesday is sure to change the course of American history forever.